These 10 Sarabhai vs Sarabhai jokes will leave you ROFL
Let's admit, Indian television has failed to come up with something that will genuinely make you feel anything for a long time. Sasural Simar Ka is probably the funniest thing we have on air. And that is just sad. But there was a time when we glued to our TV sets every Monday, at 8 pm., laughing our asses off watching Sarabhai vs Sarabhai.
Whether it was Maya Sarabhai's upper class shenanigans or Monisha Sarabhai's struggle to ward off her middle class problems. Constant trolling by Indravadan Sarabhai never tired us. Yes! We hated Rosesh Sarabhai's poetry but also secretly waited for an episode to have one. And the poor Sahil, getting his senses crushed in this mad house. We loved them all!
But after 69 episodes the series came to an end, and there has been nothing that could give any competition to this epic series.
Since then we have been waiting for the second season. But all in vain.
Sarabhai Vs Sarabhai cast reunited to celebrate the 10th anniversary of the show at a small gathering. And this gave us a bitter-sweet feeling; the happy and funny memories of the show, and the disappointment that it is no longer running.
We wanted to name this list the top 10 jokes from Sarabhai Vs Sarabhai, but that would be so hyperbolically unfair to the 100's of epic quotes from it. So, here is a list of 10 of our favourite ones…-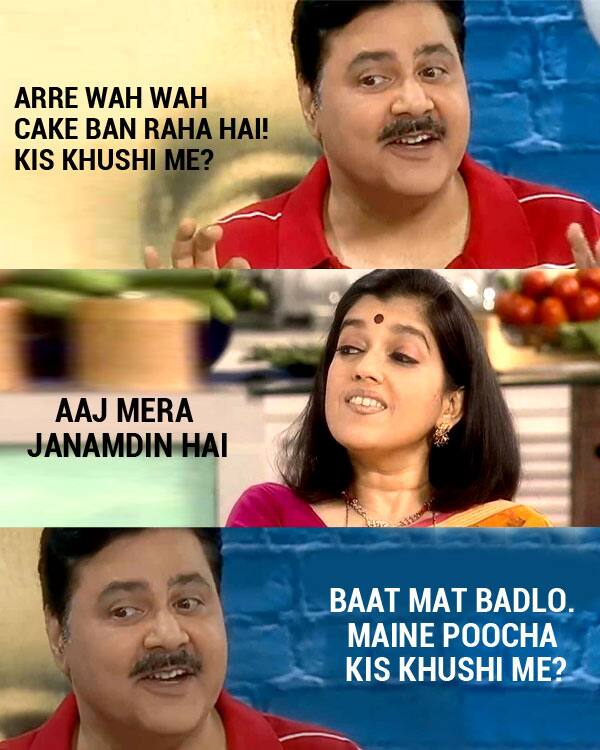 Monisha and Indravadan are an inseparable team of two silly people…the ideal daughter-in-law that Monisha is..
Haha! Indu never spares an opportunity to troll Maya. And when this dialogue results in a scrabble match, it became the battle to watch out for.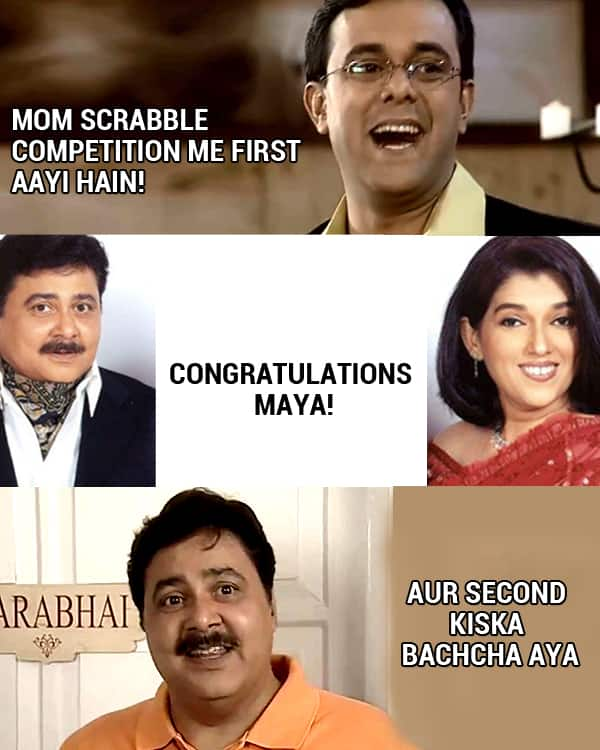 Indu being supportive of his favorite son. LOL *sarcasm* But we know he loved Rosesh no matter how he treated him..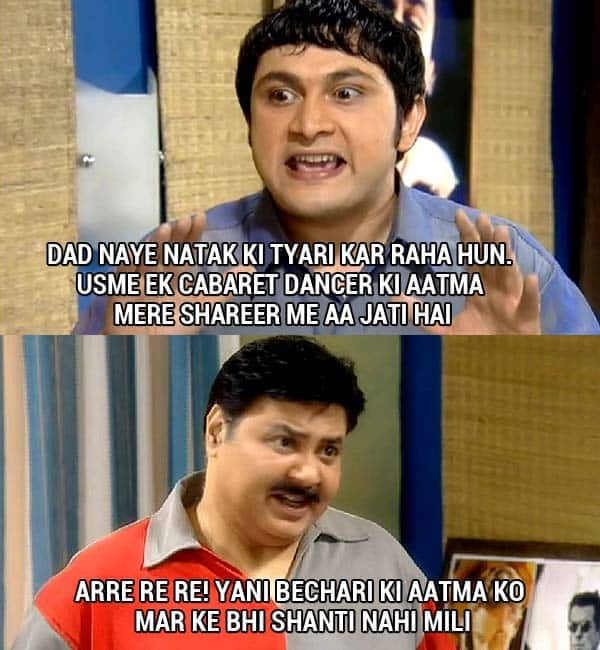 Fair Point Indu. Fair Point. But the amount that Maya must have collected must have been hefty. still, a little less show-off, a lil more charity would be better for Maya.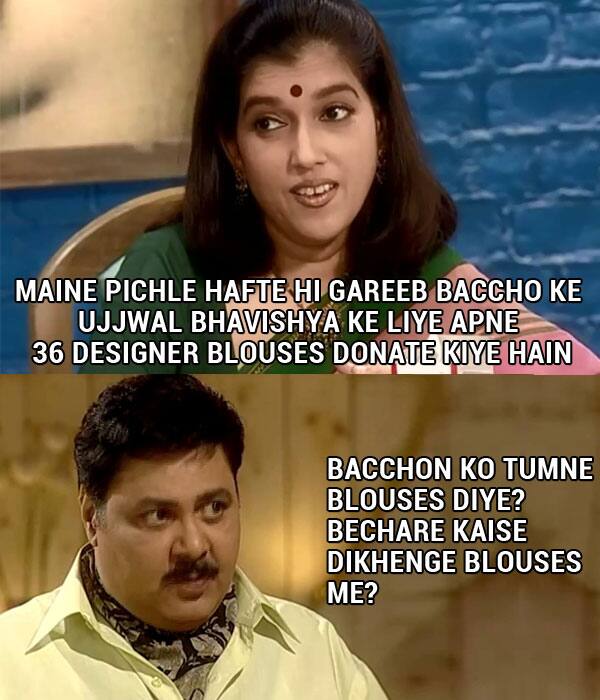 Come aboard on Monisha Murdabaad Express!
Oh God! This poor Kauwa..oops..KAVI!!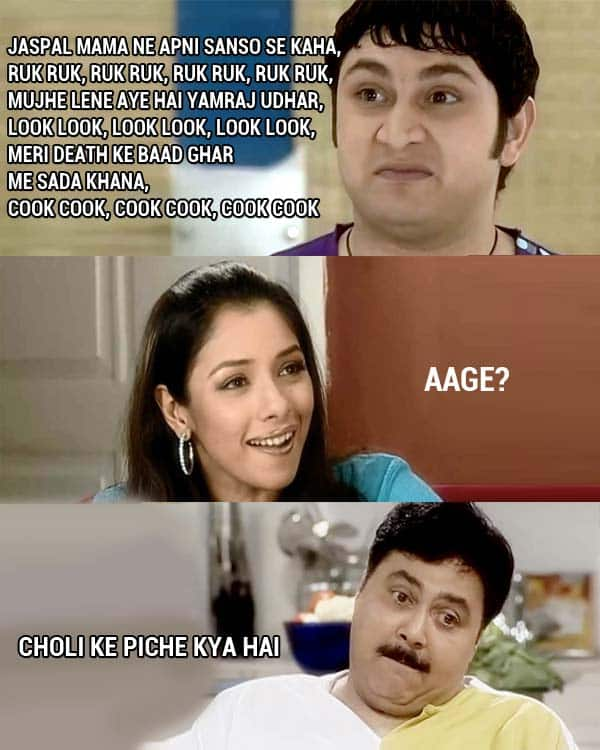 #middleclassproblems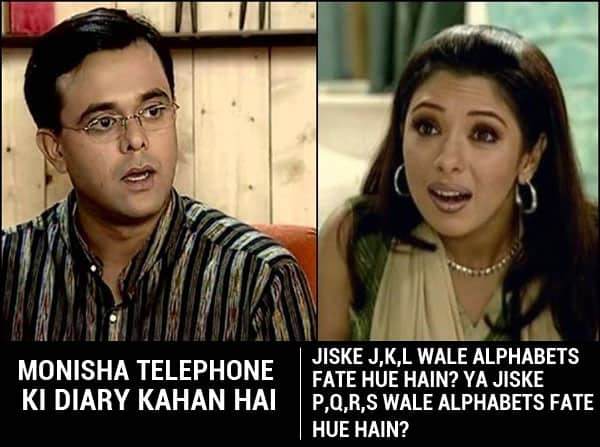 But Sahil also picked Don as a word, Monisha does have a point! Poor Sahil!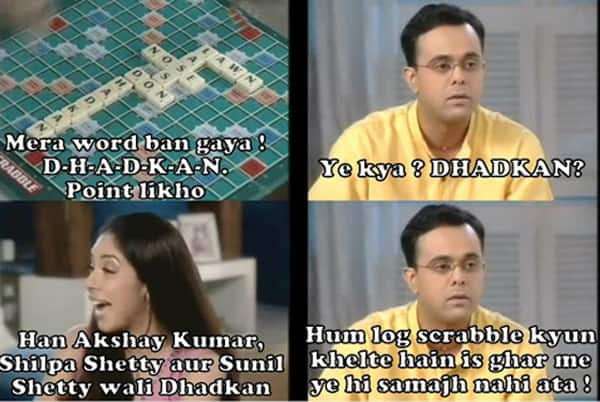 Whatever the situation may be, this dorky duo stays on each other's side!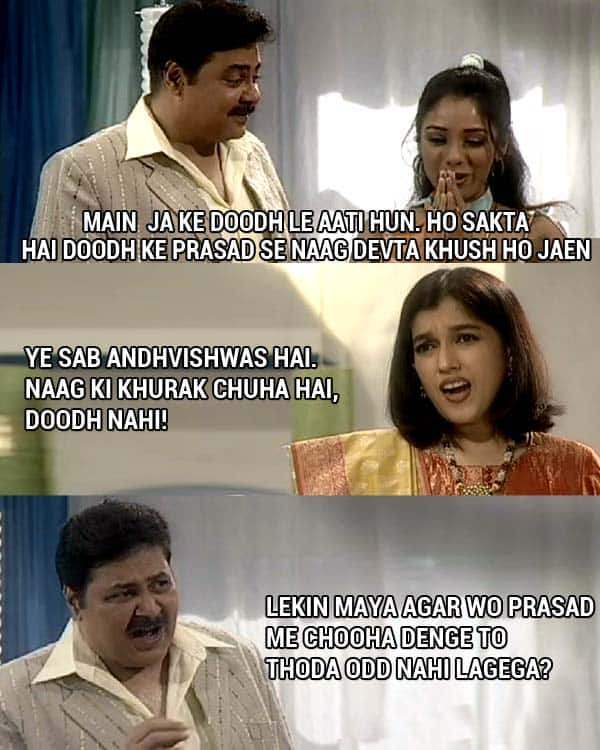 What is your favorite Sarabhai Vs Sarabhai moment? Tell us in comments below!
3,169 total views, 2 views today