OMG! The First Episode Of Game Of Thrones Season 6 Had A Major Mistake And Nobody Noticed It!
So if you thought all your dreams came true after finally watching the first episode of Game of Thrones season 6, then hold your breath. You still don't know anything!
Even as the Red Lady gave the season premiere's first big shocker, it was nothing as to what we are just about to tell you. Lady Melisandre aka actress Carice Van Houten had in the past suggested that her character is well over 100 years old, maybe even as much as 400 years old.
And for the first time on GoT, the viewers got to see the physical incarnation of her age. As she is getting ready for bed, she drops her crimson dress, definitely her signature move on the show. Then removes her ruby choker and there you go. A magical transformation and she changes into a wrinkly old sorceress.
Turns out that she is actually an ancient priestess and using her statement jewels to disguise herself as a younger woman.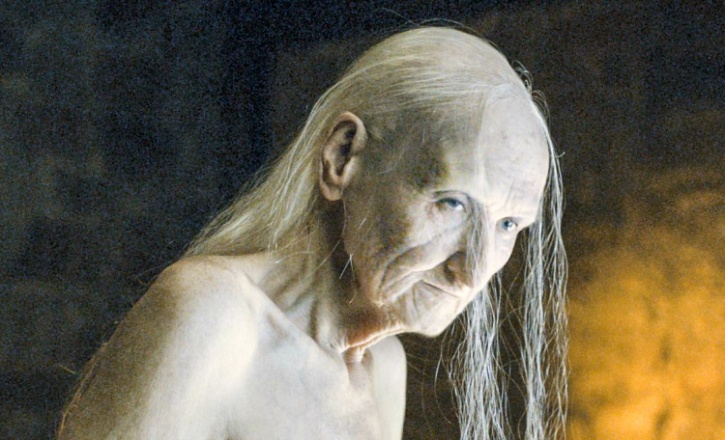 HBO
But this isn't the first time she took off her magical bejeweled choker. Soon after the episode was aired, a fan took to Twitter to ring our memory bells and pointing out that she did that even in the seventh episode of season four. It leaves us pondering that how come she did not turn into her ugly scary self in the bathing scene
So, how do you explain this, @GameOfThrones ? #GameofThronespic.twitter.com/KE23Y0cYOh

— Marcela Limon (@march) 25 April 2016
While many are now considering this sequence to be a gaffe on the showrunners' part, others are spreading theories that it was a hint at what was to come. This lead to an entire Reddit thread just being dedicated to solve the mystery. It further raises curiosity considering writer George RR Martin is yet to pen down the upcoming books. Check out some of the theories people shared
And these comments from fans on Melisandre's transformation will make you go ROFL!