This Is What Happened When Deepika, Ranveer & Ranbir Met !!
Looks like Ranveer and Arjun Kapoor's bromance is nothing as compared to Ranveer and Ranbir's. Their dancing videos have been winning the internet since yesterday and it looks like there is a lot more to it.
I mean who would have thought that Deepika-Ranveer-Ranveer as a trio could be so much fun to watch? Confused? Well, don't be.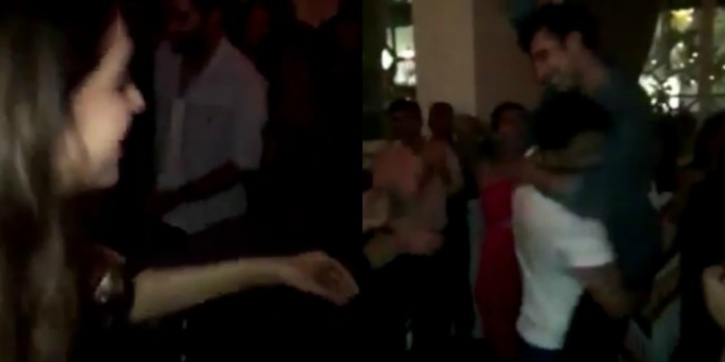 Looks like there is no awkwardness and the trio is a team that totally jazzed high-end Mumbai party two days ago! Apart from Ranveer and Ranbir's dancing videos, the latest video that has surfaced online has Deepika hooting and cheering for Ranveer and Ranbir who are too busy jumping and dancing. Hit play NOW!
More Saturday night fun with Ranbir Kapoor, Ranveer Singh and Deepika Padukone! pic.twitter.com/SWDdYc7uxT

— RanbirKapoor.Net (@RanbirKapoorFC) July 24, 2016